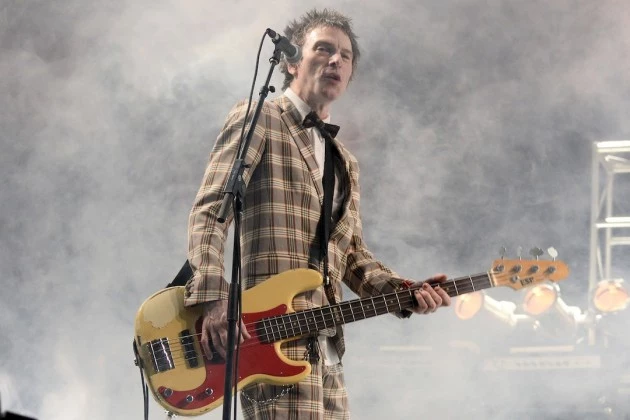 Frazer Harrison, Getty Images
The thought of a classic Guns N' Roses reunion never gets less appealing in the eyes of rock fans. It's one of those ideas fantasized about and even asked to current members on a regular basis. In a strange twist, however, current GN'R / Replacements bassist Tommy Stinson actually hopes a reunion will happen even though it would mean losing his job.
The current status of Guns N' Roses is a bit of a mystery as guitarists Bumblefoot and DJ Ashba both announced their departure this year. Stinson himself doesn't know what's happening with Guns N' Roses, having played his last gig with GN'R back in April 2014.
"The back story on that, I don't really want to talk about on air. 'Cause what happened with it, it has nothing to do with Axl or any of that stuff; it had more to do with my personal situation," Stinson explains to the Current. "Basically, I played my last gig in Las Vegas with them and had to come home and tend to that the best I could while Replacements [reunion shows] were kinda being offered up. My guess is that, at some point, someone's gonna call me and tell me what's up with that. 'Cause we all left, we've left on friendly terms. It wasn't like a bad thing. But another guitar player, DJ Ashba, I think he 'officially' quit to do something but, you know, I had to walk away and take care of my stuff."
As for a classic GN'R reunion, Stinson says, "I'll be perfectly honest with you, man. I hope they do because when you go back to where you started from and just check that out, and feel that for a moment after you've gone on and done all these other things, you know, there's a reward that comes with that, and I had that with the 'Mats. It's a good thing; it's a good thing to do once in a while. And I hope it works out for 'em, if it actually happens."
Stay tuned to Loudwire as Guns N' Roses news breaks.
See the Yearbook Photos of Axl Rose + Other Rock Stars
12 Unforgettable Axl Rose Moments

Source: Loudwire.com