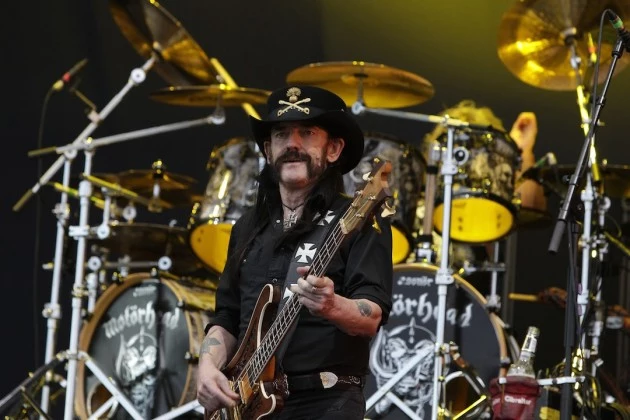 Chung Sung-Jun, Getty Images
After being treated for a lung infection which caused Motorhead frontman Lemmy Kilmister to cancel a number of shows and stop a couple of other gigs short, Motorhead came roaring back last night (Sept. 8) with a full performance in St. Louis, Mo.
Fans have been worrying about Lemmy, who has been suffering from multiple ailments the past couple of years. Motorhead were unable to complete their Aug. 27 show in Utah after Lemmy experienced problems breathing, and they canceled their gig at Riot Fest in Denver the next night. The same issue came up in Austin, Texas, on Sept. 1, causing Motorhead to leave the stage once again after only a few songs. After more shows were called off, Motorhead's 2015 tour was up in the air, but things are looking up after the band's St. Louis gig.
After finishing the show, Motorhead couldn't wait to show the world that Lemmy was back:
St.Louis!!!! St.Louis St.Louis SAINT LOOOOUUUIIISSSS!!!!!! How LOVELY it was for Motörhead to kick every single one of your asses tonight eh?!!!!!!! (thanks to Victor for the speedy pix!)

Posted by Official Motörhead on Tuesday, September 8, 2015
Motorhead have another 11 North American gigs left on their 2015 tour, so as always, we wish Lemmy the best in the coming weeks. Motorhead will rock Indianapolis, Ind., tonight (Sept. 9).
See Motorhead in Our List of the 50 Best Metal Albums of All Time
10 Unforgettable Lemmy Kilmister Moments

Source: Loudwire.com