Subscribe to Loudwire on
Fleshgod Apocalypse have expressed a lot of bravado concerning their fourth studio effort, King, slated for release on Feb. 5 through Nuclear Blast. With the details slowly falling into place, from the brilliant artwork to the track listing, anticipation is at an all-time high for the band and now they have unleashed the furious new song, "The Fool."
Opening with a brief harpsichord spotlight, the breakneck speed of the Italian orchestral death metal outfit takes over as symphonic elements collide head-first with the the sheer brutality the band has built their name on. "The Fool" serves as a quintessential track from Fleshgod Apocalypse, highlighting their dynamism and facets from each of their previous releases. Swinging tempo changes jolt the listener around as the band carefully emphasizes different sounds throughout the song.
When necessary, the symphonic elements take a backseat to allow the slugging rhythms to assert their dominance, saving "The Fool" from over-the-top bombast. Different aspects from the orchestral gamut slip in and out of the track, with each serving a specific purpose in the band's sound. A gorgeous and fluttering piano melody graces the chorus, which is accompanied by soaring clean vocals. Meanwhile, horns take eventually take precedent to introduce a palm-muted chugging section, invoking the feeling of imminent doom.
Commenting on the song, Fleshgod Apocalypse stated, ""The Fool" is one of the craziest songs of the album and we felt like it was a perfect way to let people approach our new work. It's a song without compromises and because of the character it is about, we had the chance to get into a profound matter that concerns us all."
The song will see an official release on Jan. 1, but can be streamed for now.
Fleshgod Apocalypse will be embarking on a headlining North American run shortly after the release of King, and will be taking Carach Angren and Abigail Williams out with them. For more information on the tour, visit our 2016 Guide to Rock + Metal Tours.
Fleshgod Apocalypse, "The Fool" Artwork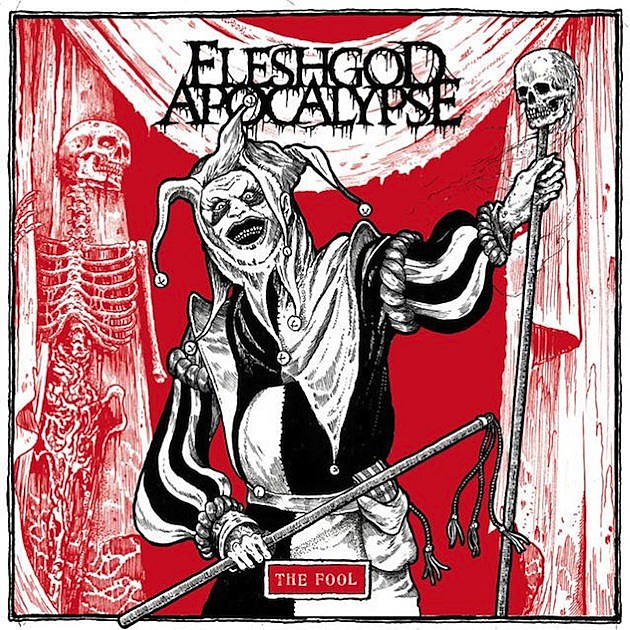 Nuclear Blast
Top 25 Extreme Metal Albums of All Time
10 Amazing Death Metal Vocalists You Can Actually Understand
Subscribe to Loudwire on

Source: Loudwire.com