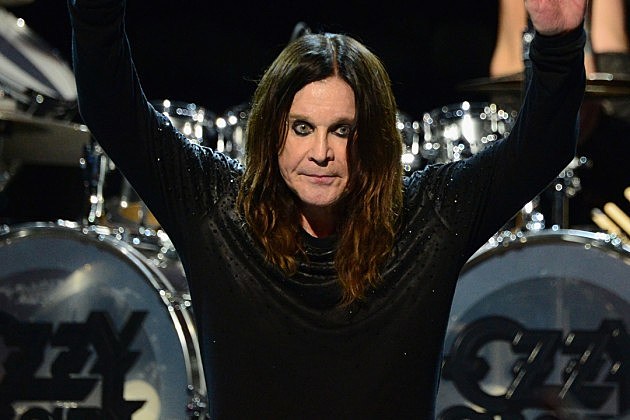 Frazer Harrison, Getty Images
Rumors of a new Ozzy Osbourne solo album have been brewing for quite some time, but according to Epic Records President Sylvia Rhone, the album is definitely happening!
The announcement came during Epic Fest over the weekend, which lasted roughly three hours and featured a diverse lineup of acts. Ozzy closed out the show, performing "I Don't Know," "Suicide Solution" and "Bark at the Moon" along with Black Sabbath classics "Wars Pigs," "Fairies Wear Boots" and "Paranoid."
During an interview with Billboard, Sylvia Rhone spoke about Osbourne's upcoming effort. "It's going to be a really special album," Rhone said. "It's going to be amazing, it's something Ozzy has never done before that he's always wanted to do."
As for Black Sabbath, Ozzy's current plan is to record one more studio album before calling it a day. Black Sabbath's most recent release, 13, scored huge for the band, debuting at No. 1 on the Billboard chart. This marked the first time Sabbath was able to earn that distinction in over four decades of making music.
Stay tuned for further updates on Ozzy Osbourne's upcoming solo album as new continues to break.
See the Birthdays of Ozzy Osbourne and More Rock Stars in This Gallery
10 Unforgettable Ozzy Osbourne Moments

Source: Loudwire.com