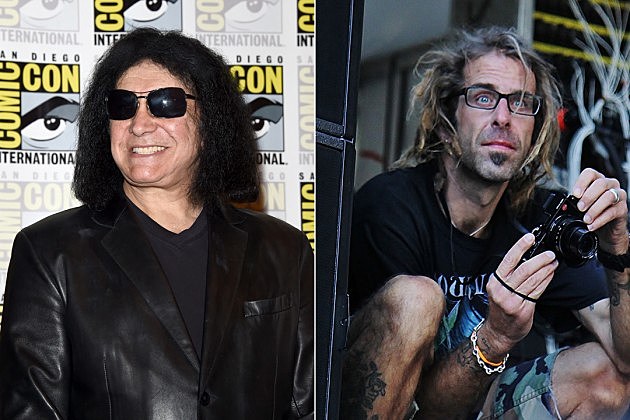 Jason Merritt, Getty Images / Liz Ramanand, Loudwire
It happens to most music lovers at some point in their life. You love what you grew up with but with age you don't necessarily always relate to what the younger generation is laying down.
In a new piece with Rolling Stone, iconic KISS bassist Gene Simmons was asked to critique a couple of songs, among them the new Lamb of God track "512." Simmons offered a mixed review on the song.
"Lamb are a solid bunch of musicians — capable and bombastic," started Simmons. "But while I like the backing track here, I must confess this type of vocal styling — what would happen if a werewolf tried singing? — just ain't my thing. Not that I'm claiming I can sing, mind you."
Simmons goes on to add, "Personally, I'd be curious what this fine backing track would sound like with a decent melody and with Dave Grohl's vocals."
The review is an interesting one given that Lamb of God have varied things up a little on their VII: Sturm und Drang disc. While "512″ features Randy Blythe's heavy and rough vocals, a song like "Overlord" finds the vocalist venturing into more melodic territory with more singing than screaming, at least until the end of the track.
It is not known if Simmons was exposed to Lamb of God's full album or just the "512″ song, but it might be interesting to get his reaction to hearing "Overlord."
Lamb of God's VII: Sturm und Drang is currently available at this location. Catch the band on the road at these stops.
Lamb of God's Randy Blythe Discusses His Czech Prison Memoir + More
See the Ages of Randy Blythe and Other Rock Stars in This Birthday Gallery:

Source: Loudwire.com