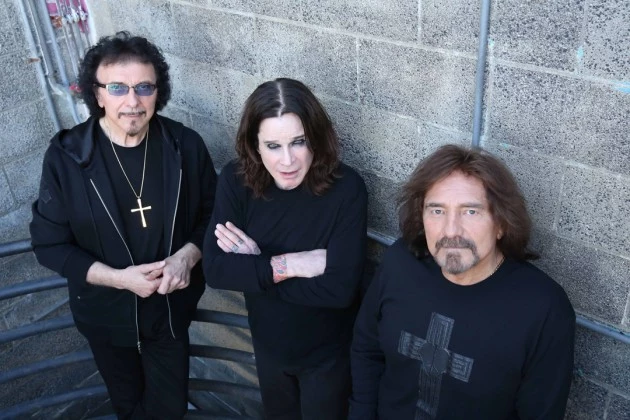 MSO PR
Back in April, Black Sabbath announced plans to record one more album and to embark on a final tour before calling it quits. Now comes word that the band is preparing to record their final effort, but there are still questions regarding whether drummer Bill Ward will be a part of project with Ozzy Osbourne, Tony Iommi and Geezer Butler.
In an interview with My Global Mind, Ozzy Osbourne's guitarist Gus G. shared what he believes to be Black Sabbath's plan to record their final album. Gus said after shows in Japan in November that Ozzy's schedule is clear. "We're doing Japan in November. However, I don't think there's going to be a lot coming out of Ozzy because he's going back to Sabbath to make another [album]," said Gus. The guitarist continued, "That's what they've been talking about. You never really know with them…"
In the interview, Gus G. also talked about working with the iconic Ozzy Osbourne saying, "When I'm on stage with him it's amazing. Every moment with that guy is precious — I've said that before and I really believe that. I try to enjoy every second when I'm on tour with him."
Black Sabbath's future remains cloudy, especially with their status with drummer Bill Ward, who recently said he would need a "signable contract" from the group and a public apology from Ozzy Osbourne before touring with the band again. Ozzy stated that will "never happen" and Ward concluded, "So, as long as that'll never happen, then I probably won't be joining the band in 2016."
Back in July, Gus G. released his second solo album Brand New Revolution. Following his tour of Japan with Ozzy the guitarist is looking to reunite with his band Firewind. Fans can read the entire interview at My Global Mind here.
You Think You Know Black Sabbath?

Source: Loudwire.com