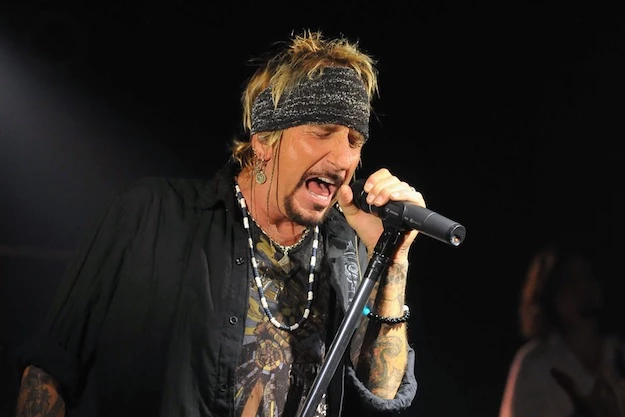 Stephen J. Cohen, Getty Images
While the headlines currently focus on the horrific nightclub fire that took place in Bucharest, Romania and have killed 51 people so far, another club fire tragedy will be revisited for a new film. Great White's Jack Russell reveals that he's creating a documentary that will not only focus on his life, but will allow him to address The Station nightclub fire from 2003 in which 100 people were killed when the club went up in flames during a Great White show.
Speaking with Portland radio host Tanner on 105.9. The Brew, Russell stated, "It's really hard you know, but it's gonna give me a chance to apologize and say how I feel about it. I never had a chance to say I was sorry."
The rocker was questioned about his feelings on the incident, now a full decade removed from the tragedy. He responded, "It was like [the] 9/11 of rock and roll. How do I feel about it? I'm just horrified. I feel the guilt. I have the survivor's guilt. Why did I get to live when so many other people didn't? I feel guilty for people coming to see me play and losing their lives. It's really hard to deal with it. It's not like I had anything personally to do with the whole accident, you know. There were a lot of really weird things that had to come into play for that to happen."
Russell says the fire stays with him to this day, adding, "I'll never be over it and I don't think I ever should. I think I owe it to my fans that lost their lives to never forget them." While the documentary may not bring closure to the tragedy, Russell says it will give him some peace to be able to say what he wants to say. Check out Russell's full interview with Tanner on Portland's 105.9 The Brew below.
Great White's Jack Russell Speaks With Tanner on Portland's 105.9 The Brew

Source: Loudwire.com